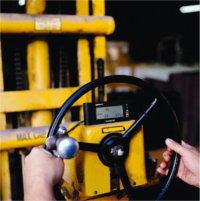 After being diagnosed with noise-induced hearing loss due to excessive noise exposure at his two workplaces in Yorkshire, England, a worker has been compensated about 7,000 dollars.
The 62-year-old man worked as a plastics converter in a Yorkshire-based firm from 1970 to 1974, according to a letter of claim. Allegedly, he experienced prolonged exposure to excessive noise levels from machinery like bag making and print machines. In an effort to receive compensation for his company's lack of safety measures, he enlisted the aid of Personal Injury Firm, Asons Solicitors.
According to the claim, his department at the Yorkshire firm held several machines, including six bag making machines and three printing machines, with four people working in the premises.
The Asons' client worked eight-hour-per-day shifts Mondays through Fridays with regular overtime on Saturdays and Sundays. A 20-minute lunch and two additional breaks of 10 minutes each were allowed in the canteen.
The factory's noise levels were so high that the client had to shout to be heard over the machinery. Allegedly, the noise could be heard in the canteen area during lunch and other breaks.
Hearing protection was also not available during his employment and the company's failure to conduct noise level assessments prevented identification of the risk of hearing damage to its employees.
A Second Claim
A second letter of claim referred to the Asons' client's employment as a second engineer for a Hull-based tugboat services firm from 1978 to 1989. He worked in an excessively noisy environment while operating from the ship's engine room and maintaining the running of the marine engines.
The client claimed that shouting was the only way he could communicate with other workers over the noise of the generators and three twin 650 horse power engines. He was also required to work during tide times, ranging from four hours to 12 hours in any given 24-hour period.
The tugboat company failed to provide protective hearing devices, carry out hearing tests, review occupational health records or offer advice about the risk of hearing damage.
"It is alleged, that our client spent fifteen years working in extremely loud environments, where hearing safety equipment was not provided," Asons Solicitors' Executive Thomas Fairclough commented. "He was not made aware of the risks of noise exposure, and was unaware of the injury that could be caused. Furthermore, they failed to provide him with any information, training or instruction."
Noise-induced hearing loss or industrial hearing loss cases have gradually decreased over the past three years. However, 19,000 industrial deafness cases were reported, with hearing loss caused or worsened by extreme noise levels at work, according to Health and Safety Executive statistics between 2009 and 2012.
If you or someone you know would like to learn more about hearing loss treatments in general or would like to know more about what you can do to improve the safety of your workplace, please contact our team today. They will help you locate a hearing provider in an area near you.
Call 877-631-9511 for FREE Consultation