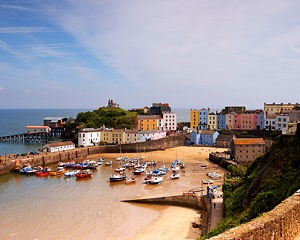 Hearing loss is a condition that afflicts millions of people both in the United States and abroad. According to a local charity, the need for expert hearing care is currently rising exponentially in the nation of Wales.
Throughout Wales, hearing departments are seeing a serious increase in the number of patients coming in with hearing loss. According to Hear to Help, a charitable organization that assists more than 1,300 hearing aid wearers throughout Wales, the Welsh NHS is having a tough time keeping up with the increased demand. Experts attribute this rising need to the country's aging population.
A community-based group, Hear to Help performs small hearing aid repairs and adjustments to help improve quality of life for those with hearing loss. According to the charity, 84 percent of the people they help say they would have contacted the NHS for service if Hear to Help didn't exist. Further, the group expects demand for hearing services to continue to grow in the coming years. In the long-run, Hear to Help predicts that individuals with hearing loss will suffer reduced quality of life while paying higher costs for the products and services they need.
Protecting Wales' Hearing Health
Despite the fact that operating Hear to Help costs only £150,000 a year, the charity is facing a funding crisis. Without support, the group may have to close its doors in 2016. The team at Hear to Help plans to speak with members of the Welsh government this year about improving their community hearing services.
As for the Health Board, an effort is being made to improve hearing loss services throughout the country. According to a spokesperson for the Welsh government, the Board has added extra staff to its 9 locations in recent years. Additionally, the government has begun to offer services in more rural parts of the nation. While there is still a great deal of work to be done, such as reducing wait times and improving aftercare, the department is hopeful about what the future holds. Currently, national health boards are working hard to address the issues and ensure patients have access to the care they need to protect their hearing health long term.
If you think you may be suffering from hearing loss, don't hesitate to seek professional screening and evaluation. Early intervention is the best way to preserve your hearing health in the years to come. Feel free to schedule a consultation or contact one of our representatives today!
Call 877-631-9511 for FREE Consultation