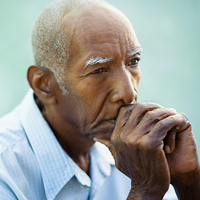 A recent study, conducted by researchers from Baltimore's John Hopkins Center on Aging and Health and published by JAMA Internal Medicine, discovered that seniors with hearing damage also tend to experience accelerated cognitive decline and cognitive impairment.
Researchers studied 1,162 seniors with hearing loss, measuring their global and executive function. The tests displayed rates of cognitive decline 41 percent higher than those with normal hearing. Seniors with hearing loss also experienced a 24 percent increased risk for incident cognitive impairment.
The study's authors claim that they need to conduct further research to determine the cause of the correlation between hearing loss and cognitive decline. Hearing loss can contribute to social isolation. Studies have shown that social stimulation is key to maintaining cognitive health, especially in seniors.
Published in the journal Trends in Cognitive Sciences, an April 2012 study displayed that social, mental and physical engagement were all important for cognitive ability in seniors. Such engagement is clearly difficult to maintain in those with hearing loss.
John Hopkins senior study investigator Dr. Frank Lin commented that his study displays a correlation between hearing loss, social isolation and cognitive decline, according to Sunrise Senior Living's blog.
Lin claimed that hearing loss could force the brain to spend extra energy processing sound and not enough energy on memory and thinking. He also speculated that the same underlying problems could lead to both hearing loss and cognitive decline.
The researcher said he believes this study proves how important it is to address hearing loss in seniors.
"Our findings emphasize just how important it is for physicians to discuss hearing with their patients and to be proactive in addressing any hearing declines over time," Lin said, according to Sunrise Senior Living's blog.
If you or someone you know would like to learn more about hearing loss and how to treat it, please feel free to schedule a consultation or contact one of our representatives today!
Call 877-631-9511 for FREE Consultation