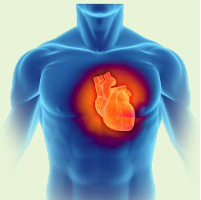 The Better Hearing Institute (BHI) seeks to raise awareness of the link between cardiovascular and hearing health.
Recent research displayed that a person's hearing health and cardiovascular health tend to correspond. The BHI therefore recommends that those 40 and over have their hearing tested routinely as part of their regular medical care.
The BHI currently offers a free, quick, easy and confidential online hearing check at www.hearingcheck.org in order to help people determine if they need a more comprehensive hearing test with a hearing healthcare professional.
"Hearing health should not be assessed in a vacuum," said Bishop, according to Herald Online. "There is simply too much evidence that hearing loss is related to cardiovascular disease and other health conditions. It's time we maximized the information we have in order to benefit the individual's overall welcoming."
The Inner Ear & Blood Flow
Cardiovascular diseases, like heart disease and stroke, cause 17.3 million deaths each year. Studies have displayed that a healthy cardiovascular system tends to positively affect hearing, while poor circulation and trauma to the inner ear's blood vessels can lead to hearing loss.
"The inner ear is so sensitive to blood flow that it is possible that abnormalities in the cardiovascular system could be noted here earlier than in other less sensitive parts of the body," said David R. Friedland, M.D., Ph.D., Professor and Vice-Chair of Otolaryngology and Communication Sciences at the Medical College of Wisconsin in Milwaukee, according to Herald Online.
Convincing Evidence
Friedland has studied the relationship between cardiovascular and hearing health over the past few years. Published in The Laryngoscope, Friedland's research discovered that audiogram pattern is strongly linked with cerebrovascular and peripheral arterial disease. They also found that patients with low-frequency hearing loss are at risk for cardiovascular problems.
Another study, published in the American Journal of Audiology found that there is sufficient research from the past six decades to conclude that impaired cardiovascular health can negatively influence the peripheral and central auditory systems, while improved cardiovascular health can positively affect the same systems.
Taking Care of Your Hearing Loss
Luckily, people who address their hearing loss tend to experience a better quality of life. Eight out of 10 hearing aid users claim that their hearing devices have improved satisfaction in their lives and produced positive changes in their relationships and work lives.
Virtually invisible, many modern hearing aids sit discreetly and comfortably inside the ear canal, offering both natural sound quality and easy use. These hearing devices also adjust to various types of sound environments and with waterproof digital hearing aids, you can enjoy water sports and sweat while wearing them.
If you or someone you know would like to learn more about hearing loss, please feel free to schedule a consultation by contacting our team today!
Call 877-631-9511 for FREE Consultation