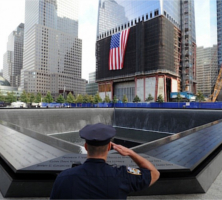 Marine Corps reservist Mauricio Mota served in five combat zones between 1987 and 2008, the last in Iraq where he slept next to deafening field generators, rode in loud helicopters and fired even louder weapons in training.
"I found myself telling others, 'Wear some ear protection so you don't go deaf like me,'" the now-retired staff sergeant told Public Integrity. He realized his hearing was damaged toward to the end of his Iraq tour.
Much public concern about injuries suffered by post-9/11 troops focuses on missing limbs, traumatic brain injuries and post-traumatic stress disorder, but hearing loss should be the biggest concern. Among post-9/11 veterans, more than 400 thousand have returned home with some form of hearing loss and tinnitus, or ringing in the ears.
The most widespread injury for veterans, hearing loss and other auditory complications cost more than 1.4 billion dollars annually in veterans disability payments, according to 2010 data from the Department of Defense's Hearing Center of Excellence.
An additional 216 million dollars was spent that year for hearing aids and related devices, according to an advisory committee report to the United States Department of Veterans Affairs. Paying an average of about 350 dollars each, Veterans Affairs buys one in five hearing aids sold annually in the United States.
"Actually, I think the signature injury is an auditory injury," said Scott C. Forbes, former president of the Association of Veterans Administration Audiologists and a Marine veteran who has a doctorate in audiology, served during the Gulf War and Somalia conflicts and has been a Veterans Affairs audiologist for 13 years.
According to a January 2011 Government Accountability Office report, hearing injuries are the most commonly documented trauma.
Mota was at a mall with his family shortly after his discharge, when he decided to stop at a hearing professional's office to have his hearing tested. He was immediately fitted and given his first two hearing aids.
"I walked out of that office and the world just opened up," Mota told Public Integrity. "The first sound I remember hearing was actually the 'click click' of a woman's high heels."
In October 2008, Congress mandated a Pentagon-based office to determine ways to prevent, diagnose, mitigate, treat, rehabilitate and research hearing loss and auditory issues for active-duty service members and veterans.
According to experts, many returning veterans fail to seek medical attention for their hearing loss when they first notice it.
"We know that it is usually seven years between the time someone notes a problem with their hearing and the time they actually seek medical attention for it," Nancy Macklin, director of events and marketing for the Hearing Loss Association of America, told Public Integrity.
"Hearing loss and tinnitus are classic examples of medical issues that veterans may or may not be aware they have," Army veteran Brett Buchanan said. "Earlier is better and that applies to medical treatment and filing the claim for compensation."
Want to learn more about hearing loss and how you can treat it? Feel free to contact us to learn more about your options for hearing loss or to schedule a consultation with a hearing loss center near you.
Call 877-631-9511 for FREE Consultation